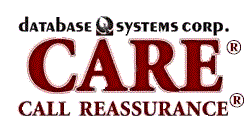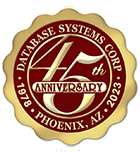 Medication Reminder Calls
Remind Seniors To Take Their Medication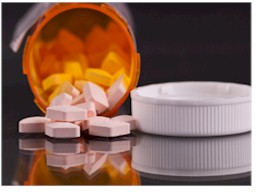 Since 1978, Database Systems Corp. (DSC) has been a leading provider of computer and telephone software. DSC's telephone reassurance phone systems were developed to contact homebound residents to ensure their well-being.

CARE (Call Reassurance) is a community calling program that ensures the well-being of senior citizens. This system and service has been used to contact home alone children, ensuring that they are OK. But CARE does more than check on the well-being of residents.

Using CARE technology, DSC can deliver medication reminder calls in just minutes to seniors and homebound patients. A recorded message can be delivered to individuals reminding them to take their prescription medication.

According to a recent U.S. Department Of Health and Human Resources study:
"Only 50-60 percent of patients are adherent in taking prescribed medicines. Non-adherence is particularly concerning in patient populations with a high prevalence of chronic conditions. Medication non-adherence costs an estimated $100 billion annually in the United States and accounts for 10 percent of hospital admissions." (1)
Medication Reminder Video
Medication Reminder Solutions


DSC provides the following medication reminder solutions: Contact DSC to learn more about our CARE phone systems that include medication reminders for senior citizens.
---
DSC provides an easy and secure sign-up procedure (For a quick overview, please visit the registration information web page).
Online Enrollment - Sign-up online using our secure website.
Subscriber Profile - Specify the senior citizen's profile (dates and times to make calls).
Name Contacts - Identify who we need to contact if we can't reach the senior.
Secure Payment - Choose one of several enrollment and payment options and pay online using Visa or MasterCard.
DSC provides online and phone management of your account. This lets you view a history of the calls. You can also manage the dates and times for these calls including vacation days.

Plus our service is performed automatically.

DSC is currently offering a $5 two week trial for subscribers who wish to try out our service!
---
Create An eCARE Account For Medication Reminders
You can create and manage a community organization eCARE account for free using our online registration process. With this account, you can enroll seniors and other community members using various different profiles including medication reminders for under $10/month per group member:

Click on the Create eCARE Account link below.

Enter your organization's name, a valid email address along with your own password, and we will establish your eCARE account. eCARE can now be used as your primary calling program for seniors in your community or can be a backup to any other system that is currently making these calls. eCARE is a pay-as-you-go service and you only pay for the calls that we make.
---
Contact Us Today
Contact DSC to learn more about our call reassurance services that send reminders by phone.


---


(1) Source: U.S. Department Of Health and Human Resources
Automated Telephone Reminders - A Tool to Help Refill Medicines On Time